February 3, 2007
PWMS chat ! - Update: PWMS Welcomes MSers from all over
One or two of our regular chatters have noticed a change in our home page. New graphic links. Australian and Canadian Flags. This reflects the changing focus of the site. Canadians and increasingly Australians, have been a part of PeopleWithMS. So we've created dedicated portions of the site particularly for those interests. And we're looking for your help.

Wayne is going on a super cruise in the South Pacific next week. Have a great time Wayne! Relax, so when you come back we can get cracking on some serious hosting! We welcome all the new chatters from Australia.
We have also posted our first online edition of Kanga's Australian Newsletter, Mentioning Stuff. Thank you so much for your hard work. It's a great Newsletter Kanga! You will all be seeing Kanga more in chat. You can read it here
http://PeopleWithMS.com/OZ/
Welcome!
Phil SC, Phil NE,, Aries, Annie, and Annette.
Some of our Chatters are working really hard hosting chats. It is so nice to have someone in the room when we need to talk. Check the hosting schedule below. Come in and say Hi, Glad you're here. (see our chat schedule below
) We like to have what we call buddy hosting. 2 hosts at a time. You ask why? This way no one is alone waiting, just in case everyone is busy that day.
Chat Etiquette Reminder
Please make a point to welcome any new chatter that comes in our room. Introduce yourself. Ask if there is anything special they want to ask about, know about. Don't ignore the new chatter. Offer them coffee and a muffin. Make them feel at home. Don't keep chattering about peripheral MS stuff with others, or off-topic stuff.
Just keep in mind the one rule we have: nobody gets to play Doctor in chat. What we mean by that is don't go diagnosing chatters ailments or recommending medications. Share your experiences, and what any of the drugs have done for you. Don't encourage the idea that any medication is a miracle cure. Or dismiss any, or all, medicines as doing nothing. Even the well known medications have a wide range of effectiveness. The effectiveness of non-traditional and alternative medicines is even less certain. So talk about your experiences, factual studies and medical trials. Offer your opinions with care, and never recommend. Third hand medical testimonials from a friend of your auto mechanic's wife aren't welcome, unless they are really funny.
Also keep in mind that Laws and Health Care options vary widely both within countries and across the globe. So be sensitive to the personal situations and tribulations chatters face. Don't rub in how great things are for you.
---
Lollipop

In 1999 I was diagnosed with MS after a series of strange things happened to me. You probably all know these things well numbness, tingling, dizziness etc. I was initially dx with other things like Labrynthitis, Vestibulitis, Menieres Disease and Tinnitus. After a visit to a neurologist and an MRI among other tests it was decided that I had MS. As I wasn't 'bad enough' to warrant any drugs I went and did what the neurologist told me to do and that was "get on with your life"! (more)
Linda H

Story to follow........ (more)

This could be you

Your name, story, and photo in the spotlight, right here in our newsletter. Just send it along to: PWMS@PeopleWithMS.com

People like to read other stories about MS and dealing with the everyday life with MS. Everyone's M.S. is different and everyone's story is different. Get to know the chatters we chat with.

Stories and Picture's
We need pictures and stories of our new chatters. It helps new MSer's to see that they can do it also. It helps to know your not alone. So please help others - we need your pictures and stories. They can be emailed to PWMS@peoplewithms.com . Or, anyone who wants to add Pictures or update their story, please do so.
---
NEW BIRTHDAY PAGE

Upcoming Birthday:

PeopleWithMS - Birthdays, Anniversaries, Etc.

Who will be next ?

| | |
| --- | --- |
| Norma & Bob Anniversary | February 10th |
| Judy-- Happy Birthday | Feb 11TH |
| Lauri--Happy Birthday | February 16th |

* * * We need someone to keep track of our chatters Birthday's. * * *

If anyone wants to host a chat Birthday Party, we provide the room, we clean up! We will send out invitations. We all have birthdays, some have Anniversary's. Help make a friend feel very important. We are all important in chat! Throw a surprise party for a chat buddy. Thank your best friend for being there for you! He or she deserves a party!

Book a room and tables for your ' Surprise ' Birthday party while there's still time by e-mailing PWMS@peoplewithms.com
---
We're making up a new Famous People Page and we need your input . . . .
So far, we have some semi-famous people. Not really a lot, and not really terrifically famous. Kind of a sad excuse for a list. You're sure to know the name of one or more people that are way more famous. Send us the name of any well known person with MS, and perhaps a one liner about them (like 'World Renowned Chia Rancher ' ) PWMS@PeopleWithMS.com
CLICK HERE
FAMOUS PEOPLE WITH MS PAGE
CLICK HERE
---
PWMS Welcomes . . .
Any chatters touched by M.S. What this means is anyone with M.S., a family member of anyone with M.S., or simply a friend who wants to understand M.S.
And please, anytime you come in chat and the conversation is not MS related, just pipe up with your MS question, issue, or problem. MS is our # 1 topic in chat. Most everything else is just background information on what and how people are doing, etc.
We have chatters who are on Avonex, Beta, Rebif, Copaxone, and Tysabri. And myriad other medicines to address various symptoms. So if you have any questions on any of these drugs ask away. Keep in mind everyone is different. Different drugs affect everyone differently. It is very frustrating to all of us but that's the way it is.
LDN - Vanessa has battled with different MS meds for many years. She has not found any that had any positive effects without leaving her with some very bad reactions. LDN has helped a lot with her symptoms. Vanessa is in chat mostly every night with us. I am sure she would share with anyone who has any interest in LDN.
---
---
My name is Wayne ( Wayno ) & I live in Australia. I was dx with MS ( RR ) in December 1994. I currently use Rebif - injections 3 times per week & have done so for a number of years now. I have previously tried LDN & chemotherapy & I'm currently looking into trials that are being undertaken here in Australia & awaiting approval of funding for Tysabri here. I am 48 years of age, married to Yvonne & we have have 3 sons, Anthony 23, Brendan 21 & Jason 19. I used to work in Sales, up until 2004, when I had to give away fulltime employment & now I do part time marketing work from home.

(more )
---
Our Wednesday evening Healthy eating support group has started out so well that we added 3 pages to our web site, and more to the pages. You can find a print out journal, recipes, and check out the exercise page.
click
here
We will meet every Wednesday evening - check below for your local time
| | | | |
| --- | --- | --- | --- |
| EST | CST | MST | PST |
| 8PM-9PM | 7PM-8PM | 6PM-7PM | 5PM-6PM |
---
Please feel free to give us some ideas for chat. Hey, you can even take charge! Do your own weekly, or whenever, chat. Just invite your friends in, have a party. We have many rooms you can have your chat in your own room.
The schedule below shows the schedule of a group of regular chatters who are volunteering a couple of hours of their time to host chat on a regular basis. This makes a chat more successful; people knowing there is someone available to provide support at dependable, specific times.
Chat Schedule - January 25, 2007
Day
Chat Host
London
LST
Eastern
EST
Central
CST
Mountain
MST
Pacific
PST
Monday
RonB & Norma
4 -6 pm
11 am - 1 pm
10 - NOON
9 - 11 am
8 - 10 am
Monday
Deb & MrRED
1 - 3 am
8 - 10 pm
7 -9 pm
6 -8 pm
5 - 7 pm
Tuesday
Norma & Blak
4 -6 pm
11 am - 1 pm
10 - NOON
9 - 11 am
8 - 10 am
Tuesday
Cindy & Vanessa
6 -8 pm
1 - 3 pm
NOON - 2 pm
11 am - 1 pm
10 am - NOON
Tuesday
Deb & MrRED
1 - 3 am
8 - 10 pm
7 -9 pm
6 -8 pm
5 - 7 pm
Wednesday
Marlene (aka LadyCove) & Nancy
4 -6 pm
11 am - 1 pm
10 - NOON
9 - 11 am
8 - 10 am
Wednesday
Deb & MrRED
1 - 3 am
8 - 10 pm
7 -9 pm
6 -8 pm
5 - 7 pm
Thursday
Tara & Norma
4 -6 pm
11 am - 1 pm
10 - NOON
9 - 11 am
8 - 10 am
Thursday
Deb & MrRED
1 - 3 am
8 - 10 pm
7 -9 pm
6 -8 pm
5 - 7 pm
Friday
RonB & Norma
4 -6 pm
11 am - 1 pm
10 - NOON
9 - 11 am
8 - 10 am
Friday
Norma & Rod
1 - 3 am
8 - 10 pm
7 -9 pm
6 -8 pm
5 - 7 pm
Saturday
Deb & MrRED
1 - 3 am
8 - 10 pm
7 -9 pm
6 -8 pm
5 - 7 pm
Sunday
Deb & MrRED
1 - 3 am
8 - 10 pm
7 -9 pm
6 -8 pm
5 - 7 pm
Note to New Visitors:
When a scheduled host is logged in, say Hi and hang around a couple of minutes if the room isn't busy -> they're probably just grabbing a cup of coffee or reading e-mail in another window.

When nobody is scheduled to host, take a look on the right side for any other names. If so, say ' Hi' and type their name just as you see it => that'll 'beep ' on their speakers.

Check the 'Connections' Room to see if anyone has stopped by, left a message, and is coming back soon.

Contact us at PWMS@PeopleWithMS.com if you;d like to host on a regular basis.
---
Chat Connections Room
It's really no surprise to land in an empty chat room -there are 24 hours in the day. And it is also guaranteed that 5 minutes after you leave, someone else will pop in.

Here's something you can do if you have speakers and are moderately familiar with Windows. When you log into chat and discover no one to share your morning coffee with, don't give up ! Turn up the sound on your computer and stay logged in. When someone else comes in, the ' Welcome ' sound will play.

(Pick an audicon 'soundie' off the "Music Note button' list to see if it's loud enough.)

If you want to go do something else in Windows, MINIMIZE the chat window with a double click on the little underline box in the top right of the window. You will still see the window listed on the start bar ('Tray'). When somebody comes in, click that window to open it again.

If People start using this, and find that the ' Welcome ' sound is an inadequate alert, give us an idea what might work better.

Chat is always open. and guests are always welcome. But they're never there when you log in ! The Chat Connections Room is intended to solve that problem. It helps hook up people who want to chat, at whatever hour. . .

When you come into the main chat room and nobody is there, double click on the Chat Connections Room listed in the column on the right side. That will pop you into the room. The last 10 messages from visitors are displayed. Check to see if anybody else has recently popped in, looking to chat, and left a message. Something like:


Nov 8 9:09 AM [CHUCK] I'M OFF WORK TODAY & HERE NOW .... GONNA HANG AROUND ON 'AWAY' IN THE MAIN ROOM FOR A BIT JUST IN CASE SOMEONE COMES IN. I'LL CHECK BACK HERE BY 10:00. SO LEAVE A ' TAG ' MESSAGES IF YOU'D LIKE TO JOIN ME THIS MORNING.

Nov 8 9:43 AM [JILL} TYPED YOUR NAME IN THE MAIN ROOM TO BEEP YOU. NOBODY HOME, HA HA ! WILL BE BACK AT 10:00
---
Please stop by the
MSSurvivor MSN
site to see what Ladycove and Jeffs have been up to. It is an informative and fun place to visit. While you are there, sign up as a member. It's easy !
PWMS & MS Survivors working together :)

MS Survivors has a great new message board, and a whole lot more ! JeffS and LadyCove are working hard to add all sorts of neat features. We are joining together with them to use their message board and some of those other neat-o MSN facilities. They are sending their members over to our site and chat. So we're teaming up to make the best use of both the web and MSN Group sites. Some of us work, some of us just don't have enough energy to keep up with it all alone. We have noticed that when MSERs team up and work together on web sites, a message board, and chat that updated information flows more freely.
---
Poems
We're starting a new set of inspirational pages called the
Poetry Pages
Thinking out Loud !
Thinking out loud" comments she wrote a few years back.
Thinking out Loud!
Please Email us with any poems you would like to share with us PWMS@peoplewithms.com
---
Recipes
| | | |
| --- | --- | --- |
| | Check out all of the recipes on our web site that chatters have shared with us | |
---
OUR MISSION
Our objective is to provide an informal, supportive site for people seeking on-line information about Multiple Sclerosis. We aren't doctors, we aren't experts. We just live it everyday. We formed this site to share what we have learned, provide a focal point for exchange of information, and give back to the community.
Support is a very big word when it comes to MS. Doctors can only tell you so much during an office visit. Leaving unanswered questions, concerns and issues. People with any disease can often learn best from each other. To this end we provide a chat forum to share information and suggestions, posting of the latest news, and links to authoritative sources of information.
There are many informative sites out there. Visit them all! You can never have enough information. We do not intend to compete with any other sites. Like coffee shops, each has it's own unique atmosphere and clientele. There can never be enough of them.
Our chat is open for anything that has to do with MS. Some topics are not pleasant. But need to be talked about. If you have a problem, no matter what it is, chances are there is someone in chat that can help you. The one thing that PWMS will not accept is being laughed at for any MS problem. We expect all chatters to be considerate of others.
We have appointed Norma, Marlene, JeffS and JackIL room administrators. They have been using the chat. They walked through the set up with us. They can help you if you need help.
---
News

Get Up And Go Pack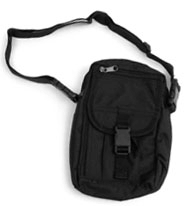 Just click the bag at the left to sign up and answer a few questions about your MS experience. When you're done, click "submit." Then, download and print the MS therapy evaluator. Answer the questions, and take it with you the next time you see your doctor.

As a "thank you" for signing up and sharing your experience, you'll receive a FREE "Get up and go pack."
Worlds First Wheelchair Backflip!
Some incredible footage of Aaron Fotherinham doing some pretty sweet tricks in his wheelchair, including the worlds first wheelchair backflip. Video found on www.colourswheelchair.com
ColorsWheelChair is a vendor of a line of everyday, sports, and children's wheelchairs.
| | |
| --- | --- |
| | This is a real nice little graphic. Anyone want to offer a story to go with it ? |
Montel Williams is promoting the new prescription program

" Partnership for Prescription Assistance " :

call 1-888-477-2669 / 1-888-4PPA-NOW

There are over 150 different programs that can help you get your meds for free, or at a low cost. Check it out ! ! !

We also have some links up on our web site that may help. Check it outPatient Assistance Programs

---

If anyone has anything they think ought to be added to the weekly news letter, please email me at deb@durgin.net.

Want to receive our Newsletter ?

Send us a request; PWMS@PeopleWithMS.com

If you have trouble reading HTML formatted e-mail, you can always view it as a web page on-line:

---

News Letter Archive

Missed something from an old Newsletter? Find it here !

---

©copyright 2004 PeopleWithMS.com