| | |
| --- | --- |
| | About Us, this site, etc.... |
Our Mission
Our objective is to provide an informal, supportive site for people seeking on-line information about Multiple Sclerosis. We aren't doctors, we aren't experts. We just live it everyday. We formed this site to share what we have learned, provide a focal point for exchange of information, and give back to the community.
Support is a very big word when it comes to MS. Doctors can only tell you so much during an office visit. Leaving unanswered questions, concerns and issues. People with any disease can often learn best from each other. To this end we provide a chat forum to share information and suggestions, posting of the latest news, and links to authoritative sources of information.
There are many informative sites out there. Visit them all! You can never have enough information. We do not intend to compete with any other sites. Like coffee shops, each has it's own unique atmosphere and clientele. There can never be enough of them.
Support for this site is entirely and solely by StumblinStyle.com. We do not need to seek external supporting funding via any other advertising, pop-ups, "buy-me's", or other annoying neat-o links. So we do not need to impose them upon our visitors.
We have designed this site simply in recognition of the fact that many of our visitors may be be limited in terms of their computer's capabilities, their internet connection speed, or their own physical capabilities. However, if you are having trouble with the site, please e-mail us about the problem. We want you to have a positive experience.
About Us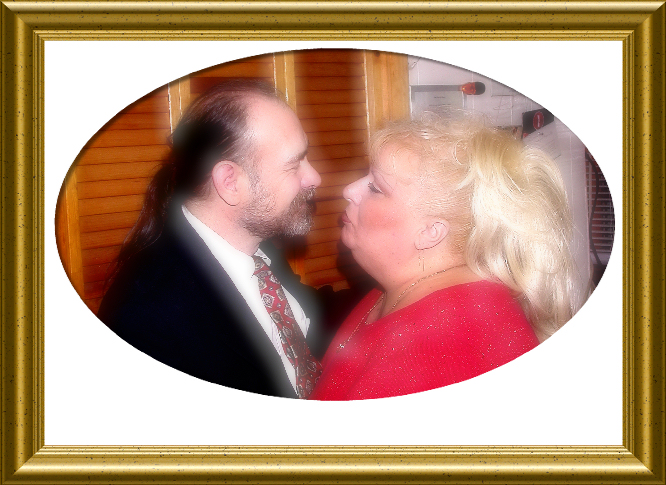 We are two people whose lives have been touched by MS. Deb's by her daughter, diagnosed with MS after a long period of undefined, elusive problems. Red's by sudden disability, and swift diagnosis with a mysterious disease called Multiple Sclerosis. Each of us seeking answers anywhere we could, including on-line. And in seeking, found each other. Shared information, supported each other, and chatted with many others over the course of a year or more. Finally met in person. Struggled getting our lives together for another year before getting married. And live together, "with MS" every day.
Once In A Lifetime

Once in a lifetime,
You find someone,
Who touches not only your heart,
But also your Soul.

Once in a lifetime,
You discover someone,
Who stands by you, not over you.
You find someone,
Who loves you for who you are,
Not for who you could be.

Once in a lifetime,
If you are lucky,
You find someone,
As we have found each other!

Contact Us
Please feel free to contact us via e-mail
with any comments, concerns, opinions, or suggestions.

©copyright 2003 PeopleWithMS.com